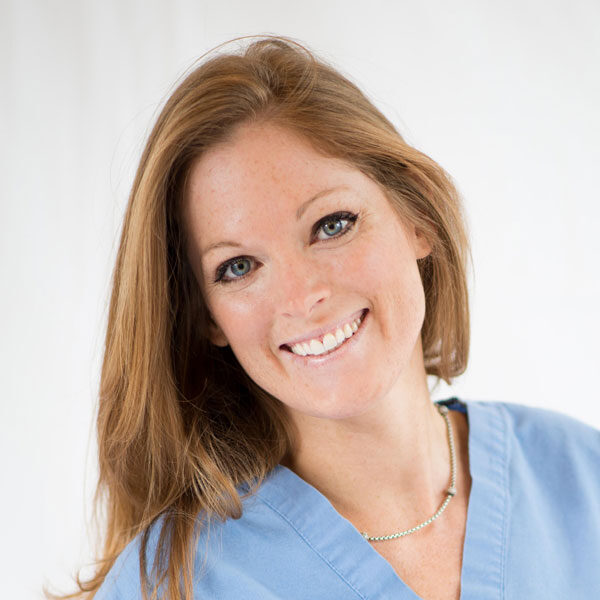 Heidi Johnson, DDS
Dr. Heidi Johnson has an extensive 20-year dental background, working in a variety of dental settings and experienced in all aspects of general dentistry with a key focus on Dental Sleep Medicine and TMJ. She loves working with patients of all ages and is especially grateful for the opportunity to make dentistry fun for children. Having come from a family with severe dental fears, Dr. Johnson is extremely empathetic and careful to ensure quality and comfort. She is able to make anybody feel at ease.
Heidi began her career as a dental assistant in Bellevue and quickly fell in love with the art and science of dentistry, but most importantly the day-to-day interaction with patients. Dr. Johnson's eagerness to know more and her mentor's inspiration prompted her to return to the University of Washington to complete her Bachelor of Science in general biology and continue on to the University of Washington School of dentistry, one of the world's leading dental schools.
Throughout her schooling, Heidi continued her dental assistant career and had the opportunity to work with highly skilled dentists in the greater Seattle area. In addition, Heidi spent her free time volunteering and contributing to the community.
Upon completing dental school, Dr. Johnson returned to work for her original mentor in Bellevue, however a growing family, now 8-year-old twins, brought her to call Mukilteo home. Heidi took on an associate position in Lynnwood for a well-established dentist and prosthodontist where she has since received rigorous mentorship and practice experience. Dr. Johnson has been fortunate to work for compassionate, skilled, and ethical dentists and has always dreamed to continue this tradition with her own practice, dedicated to providing individualized and professional care with warmth and compassion.
Dr. Johnson continues to stay abreast of the latest in dental techniques and education. Dr. Johnson is passionate about ongoing education. She is a member of the Spear Study Club, the American Academy of Dental Sleep Medicine, and is a diplomate for the American Academy of Dental Sleep medicine. She remains an active member of the Snohomish County Dental Society, Washington State Dental Association, and the American Dental Association.