Alison
Office Manager
What do I do?
I am happy to be joining Dr. Johnson as her office manager. I have worked in dentistry for 20 years, both clinically and administratively, and am happy to help wherever I can.
Where am I from?
I am a Seattle native, graduated from the University of WA (Go Dawgs!), and now live in the Silverlake neighborhood with my husband and two little boys.
Fun facts about me:
When I'm not busy in the office you'll find me chasing two toddlers around while exploring our beautiful Pacific Northwest.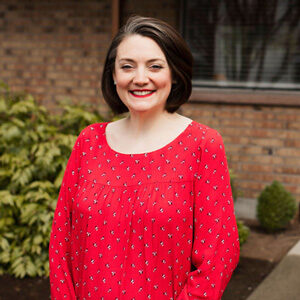 Erin
Receptionist and Office Administrator
What do I do?
I am joining the team as the receptionist and administrator. While this is my first time working in a dental office, I come to the office with nearly two decades of customer service experience and over a decade of administrative experience. I am so thrilled to be joining Dr. Johnson's team!
Why do I love dentistry?
I am passionate about helping people enjoy their lives. Being comfortable and happy with your teeth is such an important part of that! I am excited to be part of a team that helps people with their oral health and be comfortable with their smiles.
Fun fact about me:
I am a self-taught seamstress!

Hygienist
Under construction
Tour Our Office
Check out our office before your visit.