Anika Draper
Receptionist & Billing
What do I do?
I am the receptionist and insurance verifier. I have been doing this for 8 years total, 6 years at a previous office, and just celebrated 2 years here at this office! I answer your phone calls, check your insurance coverage, schedule your appointments, and create treatment plans for you so you can have the smile you want!
Why do I love dentistry?
I love knowing that I helped in some way to make people love their smiles and feel confident in their teeth and their oral health.
Fun facts about me:
My husband and I are having our first baby in January and we are beyond ecstatic about it!
Elizabeth Radke
Dental Assistant
What do I do?
I am the head dental assistant and mainly assist Dr. Johnson with all general, cosmetic, and restorative dentistry work. I also set up and unset rooms and help with sterilizing. My main goal is to make my patients feel comfortable and informed.
Why do I love dentistry?
I get the opportunity to make our patients feel comfortable and assist in offering excellent dental care.
Fun facts about me:
I love cats, painting, and hiking. My favorite hiking locations are in the Mountain Loop area.
Tina Melum
Dental Assistant
What do I do?
I make sure that everything is sterilized and clean for your safety.
Why do I love dentistry?
I enjoy meeting new people and helping them achieve and maintain their oral health and beautiful smiles.
Fun facts about me:
I have 2 daughters. One in show biz in California and the other is a 1st-grade schoolteacher in Redmond! They are complete opposites.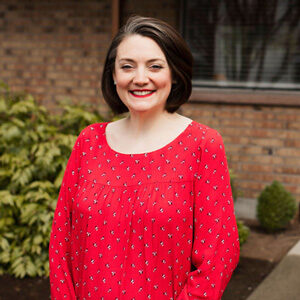 Erin Reinholz
Receptionist and Office Administrator
What do I do?
I am joining the team as the receptionist and administrator. While this is my first time working in a dental office, I come to the office with nearly two decades of customer service experience and over a decade of administrative experience. I am so thrilled to be joining Dr. Johnson's team!
Why do I love dentistry?
I am passionate about helping people enjoy their lives. Being comfortable and happy with your teeth is such an important part of that! I am excited to be part of a team that helps people with their oral health and be comfortable with their smiles.
Fun fact about me:
I am a self-taught seamstress!
Tour Our Office
Check out our office before your visit.