Alison
Office Manager
What do I do?
I am happy to be joining Dr. Johnson as her office manager. I have worked in dentistry for 20 years, both clinically and administratively, and am happy to help wherever I can.
Where am I from?
I am a Seattle native, graduated from the University of WA (Go Dawgs!), and now live in the Silverlake neighborhood with my husband and two little boys.
Fun facts about me:
When I'm not busy in the office you'll find me chasing two toddlers around while exploring our beautiful Pacific Northwest.
Elizabeth
Dental Assistant
What do I do?
I am the head dental assistant and mainly assist Dr. Johnson with all general, cosmetic, and restorative dentistry work. I also set up and unset rooms and help with sterilizing. My main goal is to make my patients feel comfortable and informed.
Why do I love dentistry?
I get the opportunity to make our patients feel comfortable and assist in offering excellent dental care.
Fun facts about me:
I love cats, painting, and hiking. My favorite hiking locations are in the Mountain Loop area.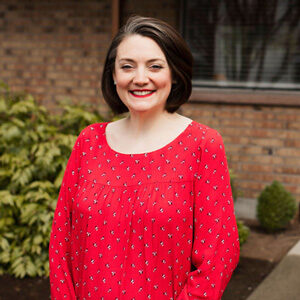 Erin
Receptionist and Office Administrator
What do I do?
I am joining the team as the receptionist and administrator. While this is my first time working in a dental office, I come to the office with nearly two decades of customer service experience and over a decade of administrative experience. I am so thrilled to be joining Dr. Johnson's team!
Why do I love dentistry?
I am passionate about helping people enjoy their lives. Being comfortable and happy with your teeth is such an important part of that! I am excited to be part of a team that helps people with their oral health and be comfortable with their smiles.
Fun fact about me:
I am a self-taught seamstress!
Dani
Hygienist
Dani loves the arts, baking, and DIY. She enjoys spending her time off hanging with her dog.
Tour Our Office
Check out our office before your visit.